About 48 hours since his arrest, #FixTheCountry lead convenor, Oliver Baker-Vormawor, has been on a hunger strike.
According to a colleague in the Movement, Felicity Nelson, his action is to protest what she describes as the false democracy under which the governance system is being run.
Speaking on Joy FM Midday News, she said the delay in granting the academic access to legal counsel is one of the reasons why he has taken that decision.
Ms Nelson said the issues add up to the myriad of injustices meted out to ordinary citizens for the benefit of the political elite in the country.
The Police on Saturday confirmed the arrest of the activist over his comment on social media threatening a coup.
In a press release many hours after the disappearance of the Cambridge University PhD student, the Police said their Tema Regional Command arrested him.
Felicity Nelson said he has since refused to eat any food and is surviving only on water.
She also revealed that the officers who arrested Mr Barker-Vormawor declined to disclose their identity until he was whisked to the police station.
"The men who accosted him didn't introduce themself nor tell him why he was being arrested. When he went into police custody. It took over 24 hours before he was even allowed legal counsel," she said on Sunday.
To Felicity, these are some of the acts that infringe upon people's lives and disenfranchise Ghanaians, the very cause Barker-Vamawor is poised to champion.
Mr Vormawor had taken to social media to threaten a coup following pictures emerging from the Majority Leader's 65th birthday bash showing an 'E-levy'-designed cake.
He posted, "If this E-Levy passes after this cake bullshit, I will do the coup myself. Useless Army!"
According to the Police, Mr Barker-Vormawor's "post contains a clear statement of intent with a possible will to execute a coup in his declaration of intent to subvert the Constitution of the Republic of Ghana.
The Police say he will be arraigned on Monday, February 14.
What is #FixTheCountry?
#FixTheCountry started as a social media movement in 2021.
Ghanaians, largely the youth, used the platform to highlight some of these inadequacies in the governance system.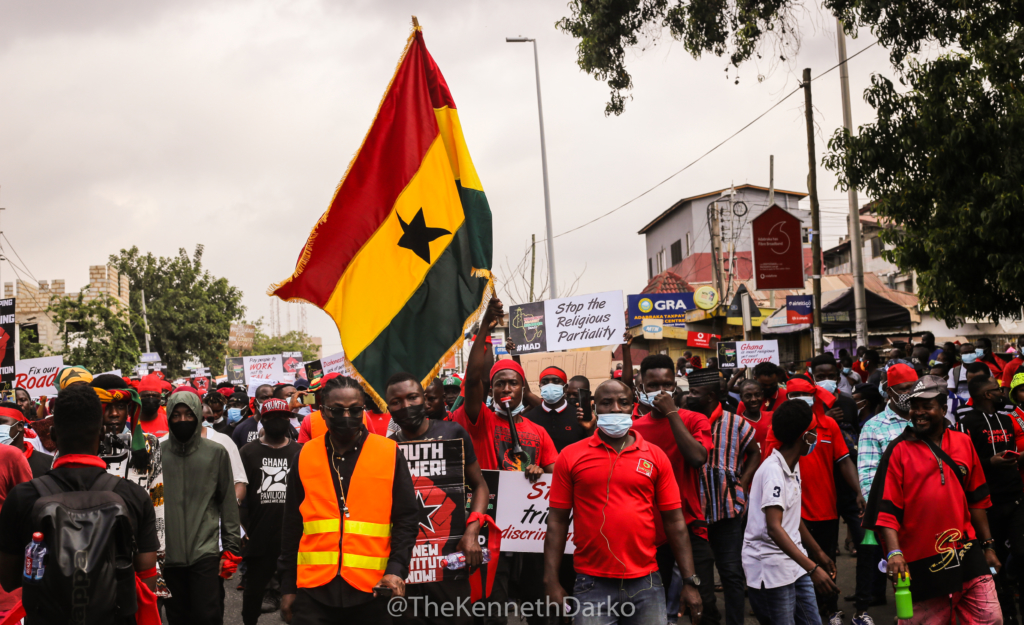 Despite efforts by government including the Nation Builders' Corp (NABCO), National Youth Entrepreneurship and Innovation Plan (NEIP) and other commitments towards investing in the growing human capital, some the group said the impact is not felt on the ground.
Dominant in the sentiments shared on Twitter are rising youth unemployment, injustice, dilapidated health system, skyrocketing home-renting structure, poor road networks among others.
Source: myjoyonline.com