The Greater Accra Regional Security Council has begun an assessment to demolish hundreds of houses built within 1,200 acres of the Sakumono Ramsar site.
The area holds thousands of gallons of water each year to prevent flooding in the surrounding communities. But this is now under threat due to mass encroachment on the land.
Areas like East Legon and the Tema motorway have been predicted to flood in the near future if the site goes extinct.
Regional Minister, Henry Quartey fears more areas will begin to experience flooding if the Ramsar site is not protected.
"It means that those who are living in East Legon sooner or later, will be submerged if I am right. Adjei Kojo, Ashaiman is likely to be submerged. Adjriganor should there be any heavy rainfall will be affected," he noted.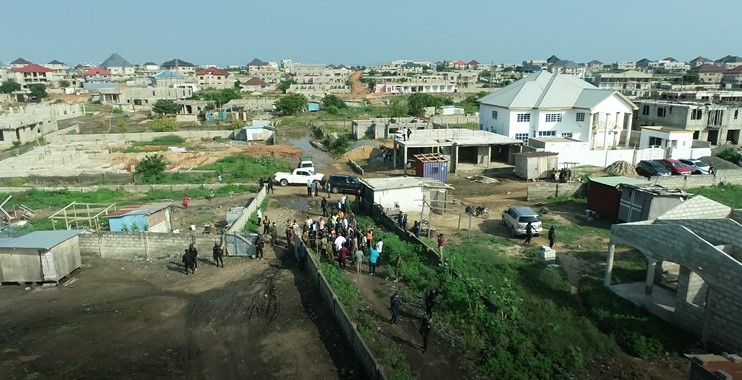 To save the dying biosphere, the Regional Security Council led by the Regional Minister, Henry Quartey plans to demolish all unauthorized buildings within the core zone.
"We will go back from here to be guided by the experts to tell us which area, the distance they want between the transition and the core. If they want to create a new core, that will be up to them but certainly I can say that some houses will go down," he said.
Manager at the Sakumono Ramsar site, Thomas Acquah says the rate of encroachment is alarming.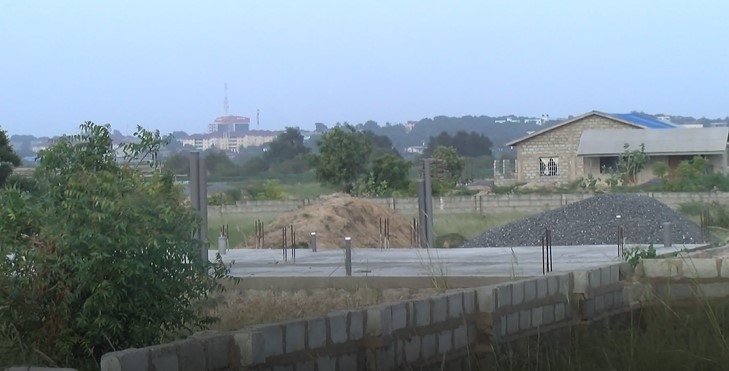 "Currently, as we are speaking the core area has been encroached upon. The buffer area is also fully encroached as for the transition area is already full. As the whole place goes, it will get to a point where the whole area will be declared as not feasible to be used as a Ramsar site and that will go against the whole nation," he told JoyNews.
According to the Technical Advisor of the Chief Executive of the Forestry Commission, David Kpelle, previous attempts to halt the further encroachment of the protected lands was interfered with.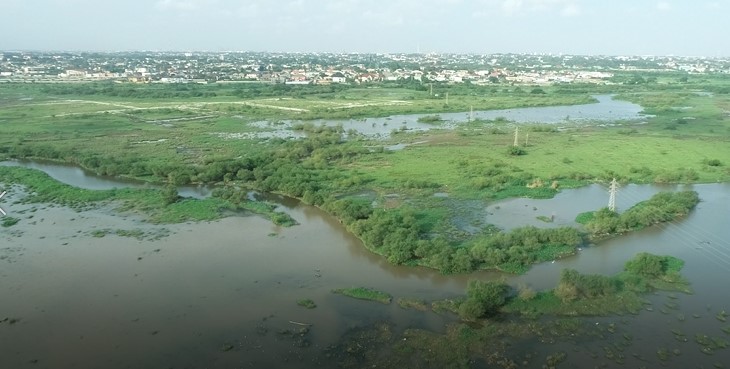 "I have led a demolition team to this place. The Assemblyman, the Presiding Member, the chiefs and land guards came to stop us. Security people came with us and they brought a court injunction. We went to court to put an injunction on the building and the Judge refused us and rather put an injunction on Forestry Commission," he said.
Originally spanning over 3,500 acres, the Sakumono Ramsar site is one of five in Ghana. It serves as holding bays for thousands of gallons of rainwater from the adjoining communities.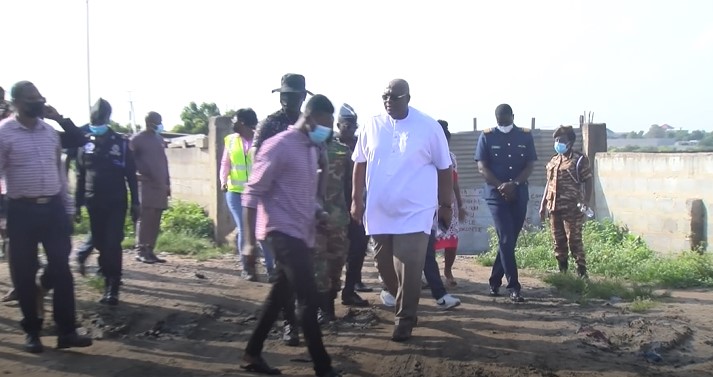 David Kpelle says it will cost nearly 350 million dollars to restore the Ramsar site.
According to a 2019 report by the Center for Remote Sensing and Geographic Information Services (CERGIS), if care is not taken, the Ramsar site may soon exist no more.
Source: myjoyonline.com