Ghana's current inflation rate of 29.8% (June 2022, year-on-year) is exactly the same rate recorded in 2003 when the country was under the Highly Indebted Poor Country Programme (HIPC), which started in 2002.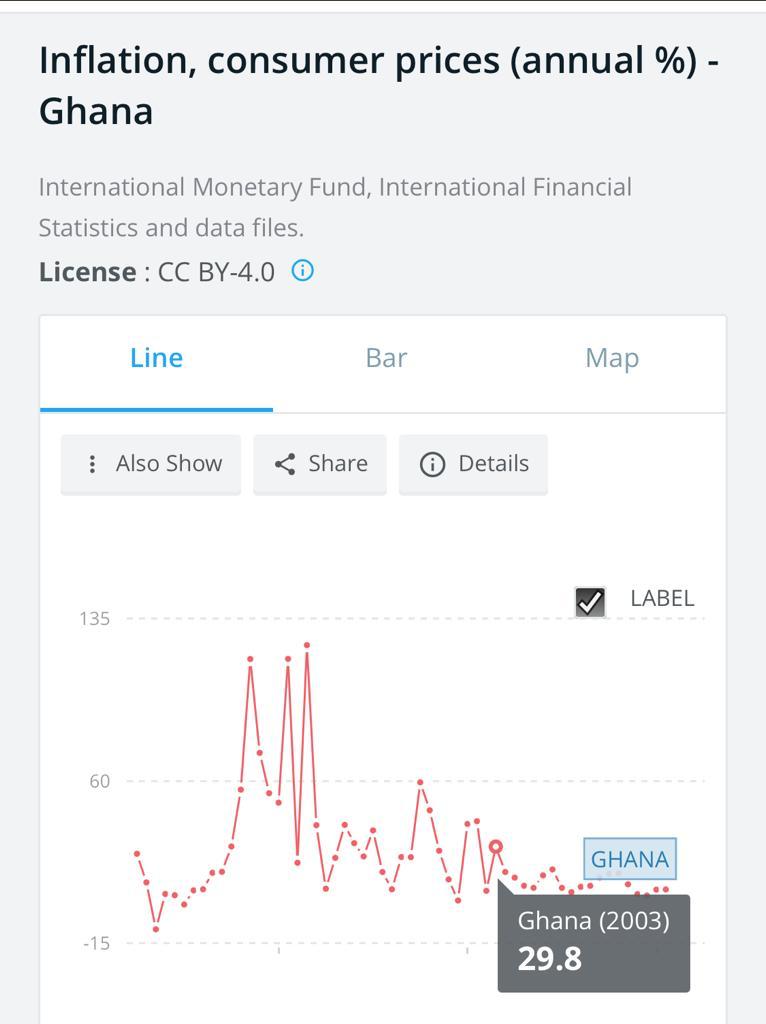 In 2002, Ghana received debt relief amounting to US$275.2 million.
The next year, the country enjoyed debt relief of US$290.8 million and another US$318.3 million as of November 2004.
According to the World Bank, Ghana's inflation rate was 29.8% in 2003, which declined continuously after the HIPC programme to about 8.7% in 2011.
Ghana's current year-on-year inflation shot up further by 2.2% to 29.8% in June 2022, latest data from the Ghana Statistical Service (GSS) has revealed.
Once again, the rate of inflation was driven by Transport (41.6%); Household Equipment and Maintenance (39.6%); Housing, Water, Gas and Electricity (38.4%); Personal Care and Miscellaneous (31.7%); Recreation, Sports and Culture (31.3%) and Food and Non-Alcoholic Beverages (30.7%).
These items recorded inflation rates higher than the national average.
According to the figures, food inflation surged to 30.7% in June 2022 from 30.1% recorded in May 2022.
The current June inflation rate of 29.8% is about 8 times the targeted rate of 8%; plus or minus 2%.
The latest data come at a time when government is at the door of the International Monetary Funds for a bailout to curb the impending financial downturn.
Ghana's Mid-year Budget Review by the Finance Minister, Ken Ofori-Atta, has also been postponed to July 25, 2022.
By that time, the ongoing talks between government officials and IMF negotiators would have been concluded.
Source: myjoyonline.com