Media General has called out the Ghana Police Service for what they believe is an increasing crackdown on tolerance through the use of state power against journalists.
According to the company, the development is affecting the work of media practitioners in the country.
This comes in the wake of the arrest of Captain Smart, a presenter with Accra-based Onua TV which is a subsidiary of the media house.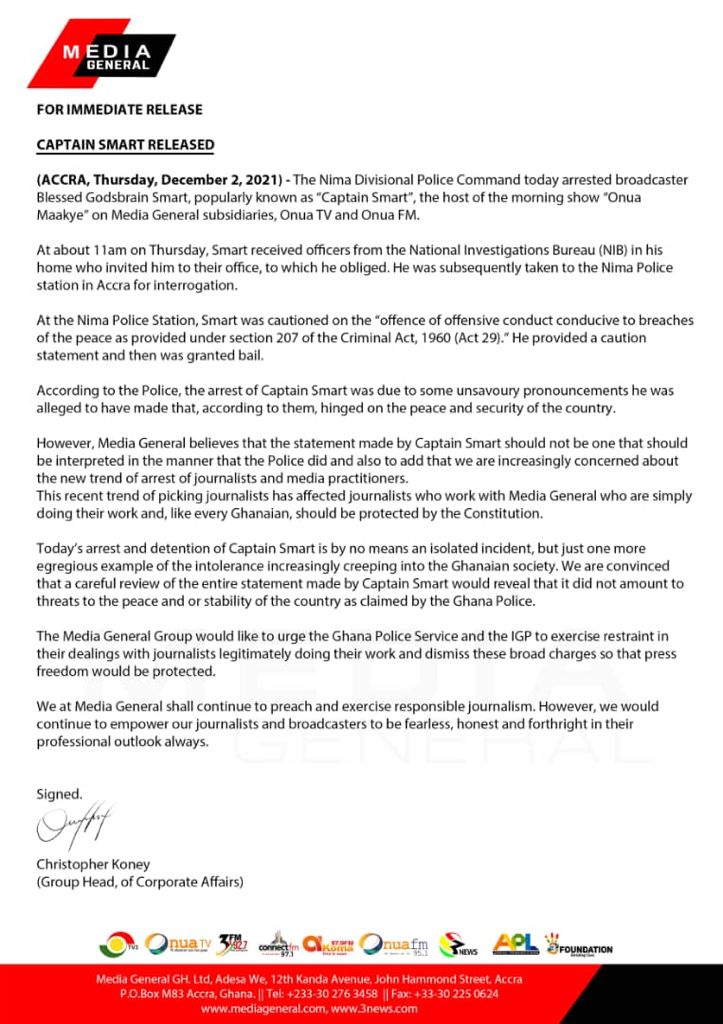 "We are increasingly concerned about the new trend of arrest of journalists and media practitioners," the company said in response to the Police.
"Today's arrest and detention of Captain Smart is by no means an isolated incident, but just one more egregious example of the intolerance increasingly creeping into the Ghanaian society."
The Nima Divisional Police Command on Thursday arrested the journalist, born Blessed Godsbrain Smart, for allegedly making some unsavoury pronouncements that hinge on peace and security.
"He has been cautioned on the offence of offensive conduct conducive to breaches of the peace as provided under section 207 of the Criminal Act,1960 (Act 29)," the Police added.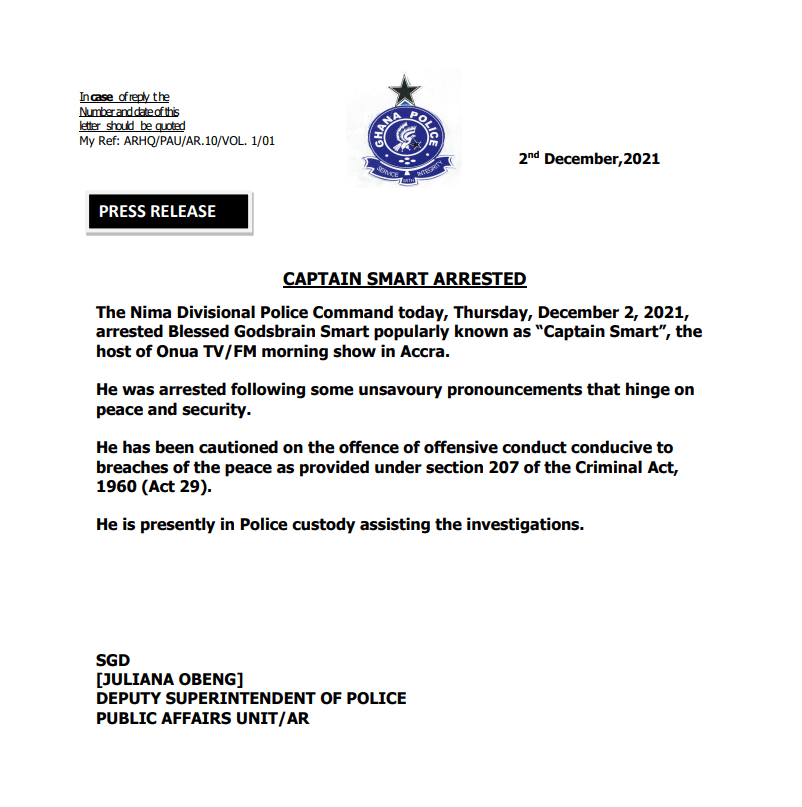 But Media General insists that the police's rationale as does not warrant the debacle which has characterised the matter.
"Media General believes that the statement made by Captain Smart should not be one that should be interpreted in the manner that the Police did…," portions of a statement signed by the Group Head of Corporate Affairs Christopher Koney.
Mr Koney further posited that their review of the said comments does not support the police's claim of potential "threats to the peace and or stability of the country."
The Group further lamented that journalism is likely to be affected if the state agency does not exercise restraint in their dealings with journalists legitimately doing their work.
Such actions he says cast a smear on press freedom and the bid to ensure accountability in the governance process.
Meanwhile, the National Media Commission (NMC) has described Captain Smart's utterances as unprofessional and inciteful.
Source: myjoyonline.com