The 47-year-old man who was arrested for allegedly attempting to sacrifice his daughter for money, attempted to attack journalists at the District Court in Accra on Monday, June 20.
The incident happened after court proceedings.
Mr. Evans Oppong was upset that the media personnel were taking videos and pictures of him outside the courtroom.
"Why are you taking pictures of me?," the suspect asked amid rants and insults at the journalists.
Witnesses say it took the timely intervention of the prosecutor and some Police officers to prevent him from physically attacking a reporter.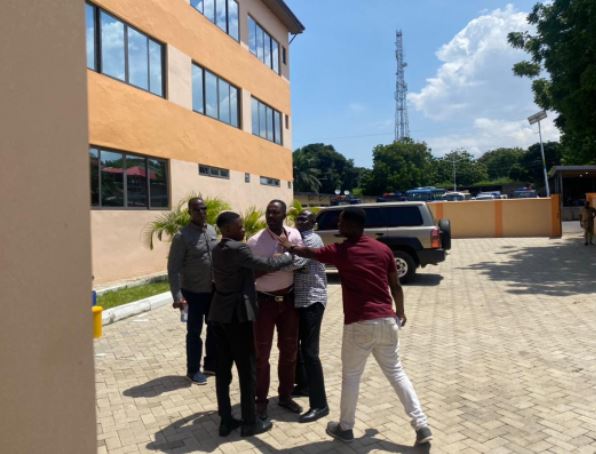 Meanwhile, he has been denied bail and remanded into Police custody.
The suspect, who claims to have returned from a sojourn abroad, is said to have visited the home of a herbalist, Nana Adu-Boafo, and requested to be made rich.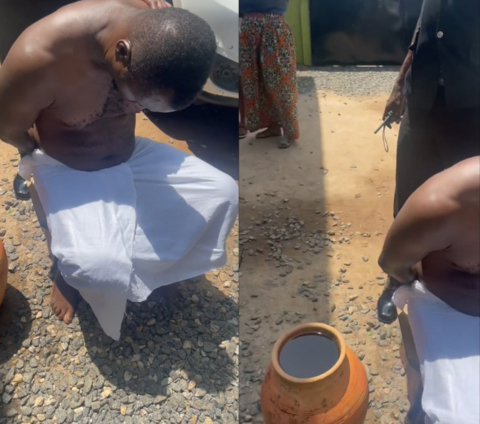 The herbalist, Nana Adu-Boafo Jnr, appalled by the situation, recorded their interaction on tape and reported it to the Police right after.
Narrating the incident on Facebook, the herbalist said the suspect picked up his daughter from school under the pretense of buying her a new dress.
He noted that Mr. Oppong's intention was, however, far from getting his daughter the promised attire.
He was subsequently arrested by the Adentan Divisional Police Command.
But the Criminal Investigations Department (CID) took over the case.
Source: myjoyonline.com